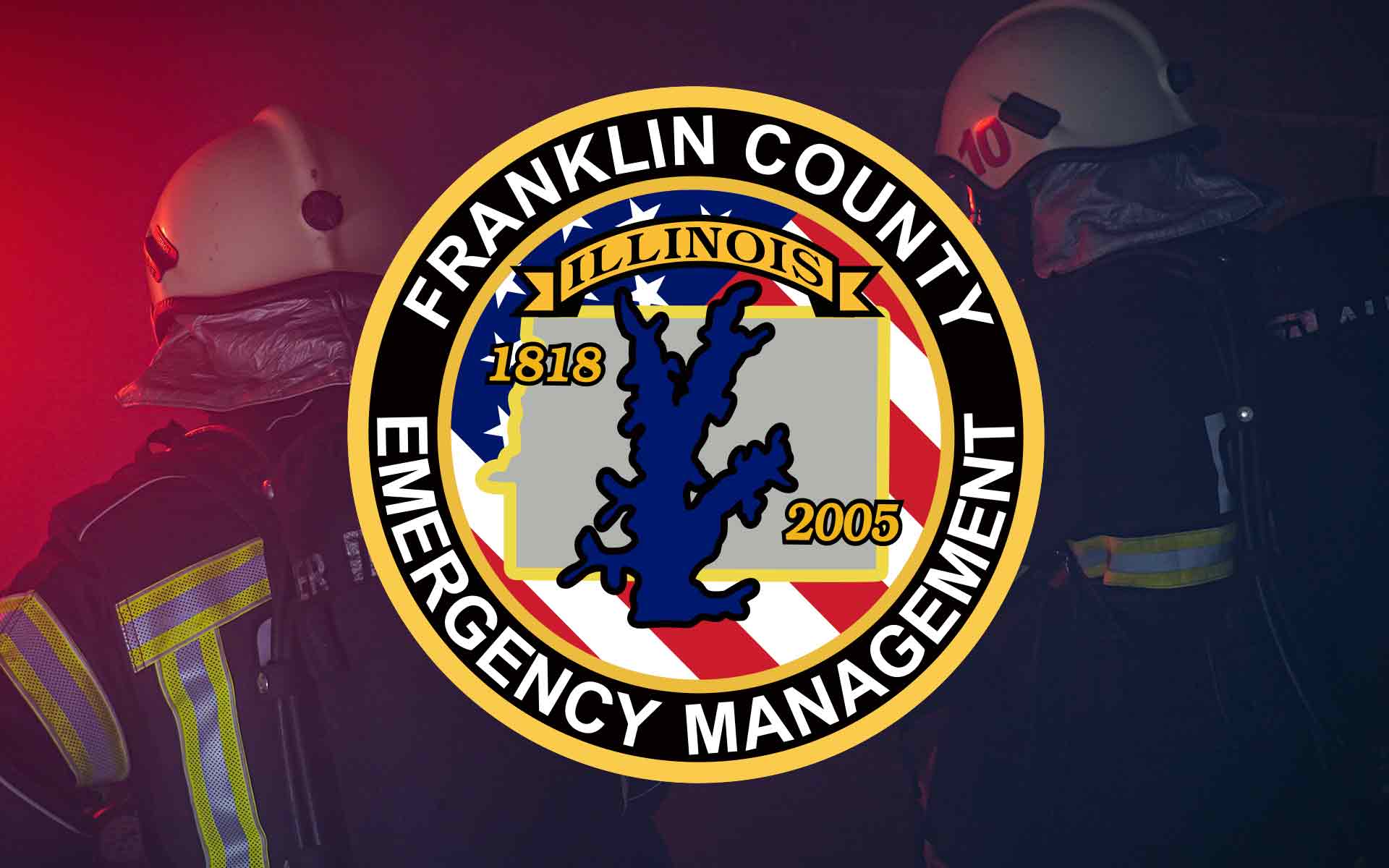 The Franklin County Emergency Operations Center (EOC) is a physical (e.g., a conference room) or virtual (e.g., telephone conference call) location designed to support Franklin County's emergency response, business continuity and crisis communications activities. Staff & organizational representatives coordinate together at the EOC to manage preparations for an impending event or manage the response to an ongoing incident. By gathering the decision makers together and supplying them with the most current information, better decisions can be made.
Resources / Information
---
Franklin County, Illinois Cooling Centers
Central Dispatch

618-724-2424

Central Dispatch

618-724-2424

Monday-Friday




8:30 AM-4:30PM

Central Dispatch

618-724-2424

Monday-Friday

8:00 AM-4:00PM

Mayor Christy Powers

618-922-6000

West City Police Department

During Normal Business Hours
---
County Government Information Updates
Follow us via Social Media – @FCEMA
---
Preparedness
---
Weather Forecast / Travel Information
Question & Information Hotlines
Franklin County Government Executive Actions
No Executive Actions in effect at this time.